In anticipation for the NBA Playoffs, the Warriors bought up all the kiosks in the Oracle Arena lot.
Our goal, help push secondary market (resale) tickets through warriors.com.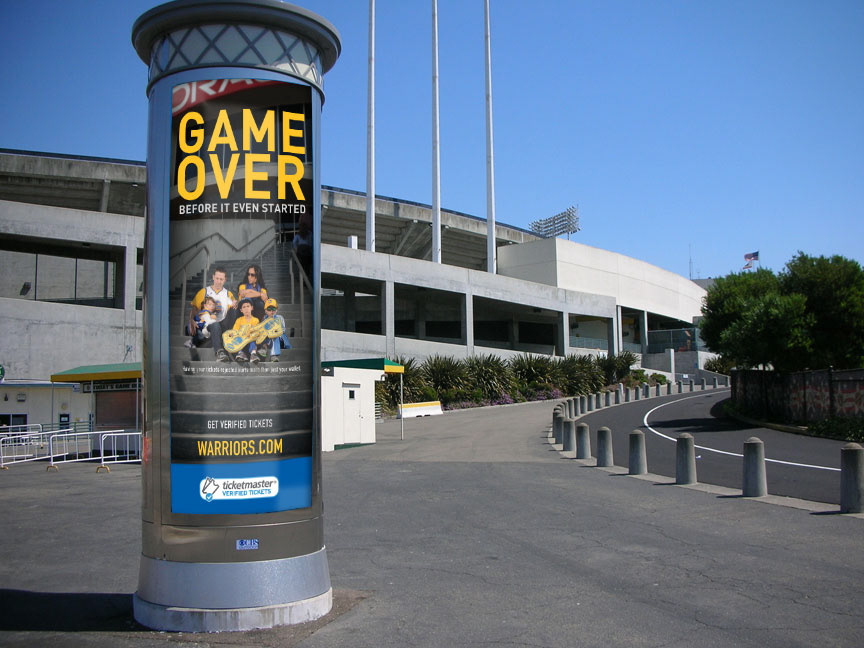 Other places give you a money-back guarantee, but the Warriors guarantee you get through the door. When you're all dressed up, it sucks having nowhere to go. Who cares if you get your money back when you've lost a fun night out?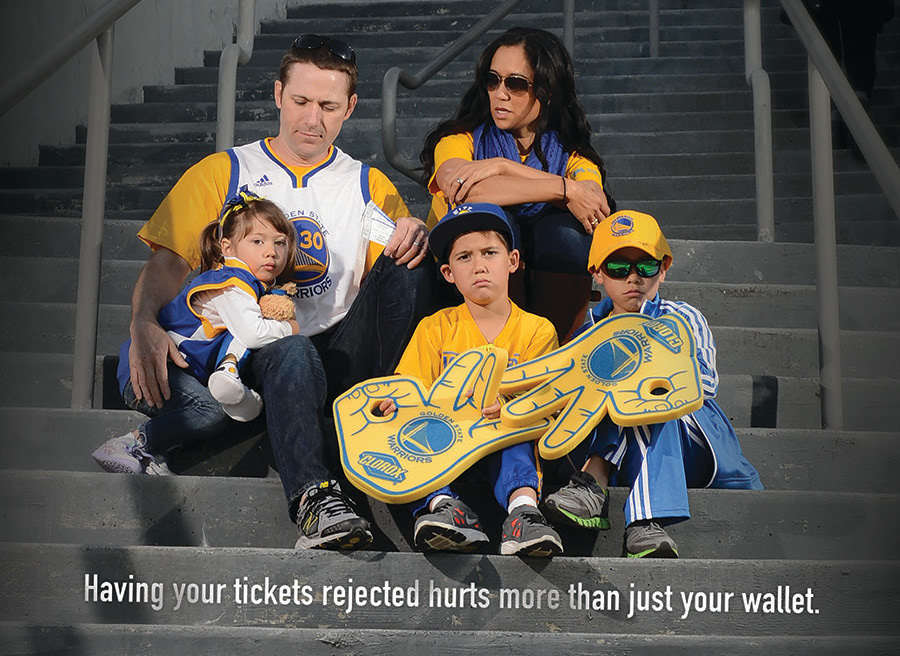 Shot on the steps of the southern entrance to Oracle Arena, we wanted Warriors fans to see a family they could relate to easily–diverse like the Bay Area and as die-hard, too.

While the below radio spot never aired, this would have been the continuation of the resale campaign.
The LONG, awkward ride home...