​​​​​​​Yahoo! National Draft Day

Finding the right time for everyone to get together for a draft sucks. That's why we decided to turn Draft Day into a national holiday so the gloat-worthy glory of fantasy football can be celebrated to the fullest.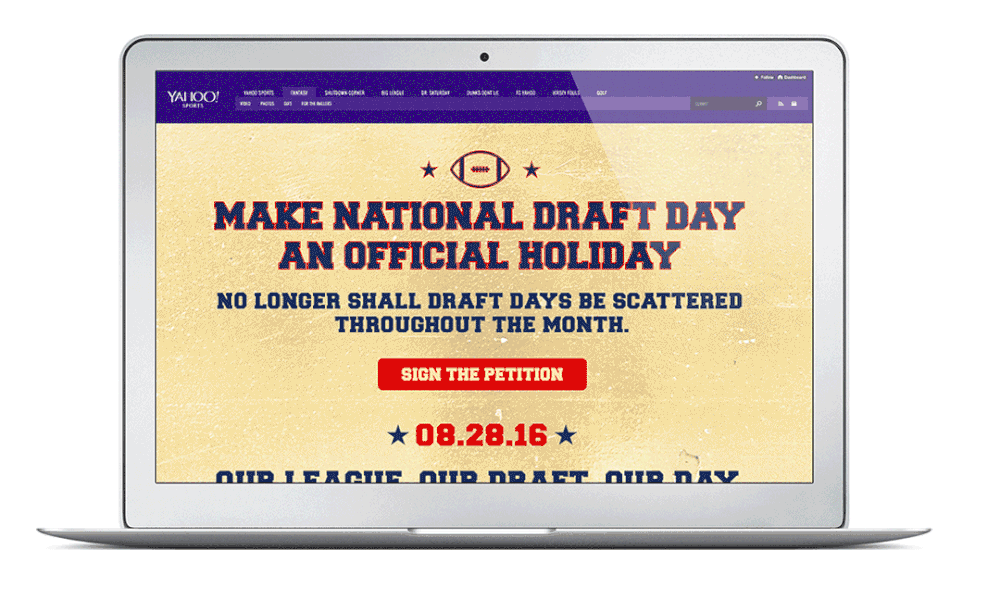 We even partnered with Levi's Stadium to host the ultimate National Draft Day with all the team drafting essentials: beer, laptops, and a bunch of cheerleaders.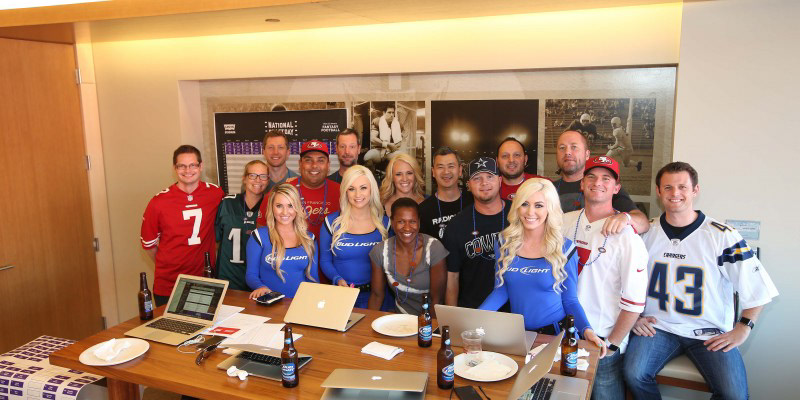 Copywriters: Tim Murakami and Megan Plevy
Art Director: Jason Kozlik