Volkswagen USA is smart. They weren't looking to move metal. They wanted to build their community and inspire the next generation of VW owners. The generation that hadn't yet bought their own car. Those that owned a car but never fealt ownership over it. Those looking for a brand that reflected their lifestyle.
We crafted several mini-campaigns across several social media channels to engage and inspire these aspiring owners. 
Being a Volkswagen owner is more than driving. It means being passionate about life.
Greatest Moments in VW Racing
Promoting the current season of Global Rallycross, which VW is a sponsor, and the racing heritage of VW, these stylized posts recreate the drama of being at the races.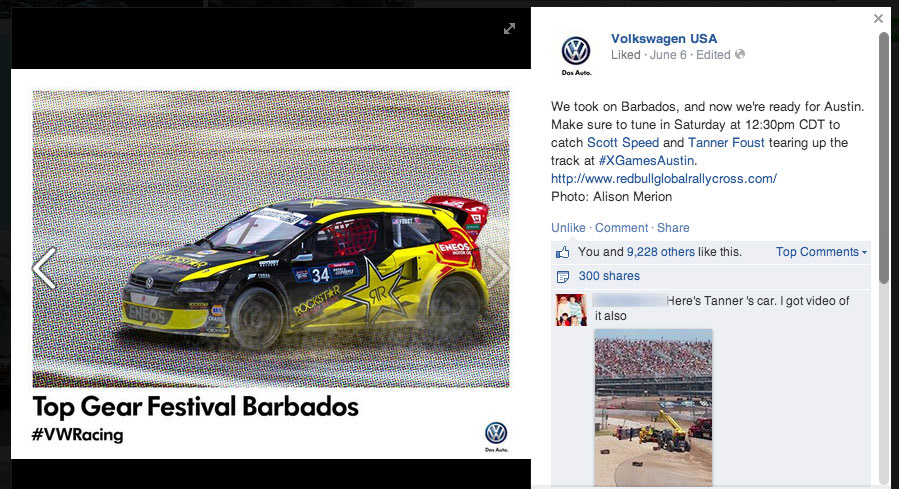 Turning the spotlight from the cars to the drivers, we celebrate the plethora of personalities that make up the VW community.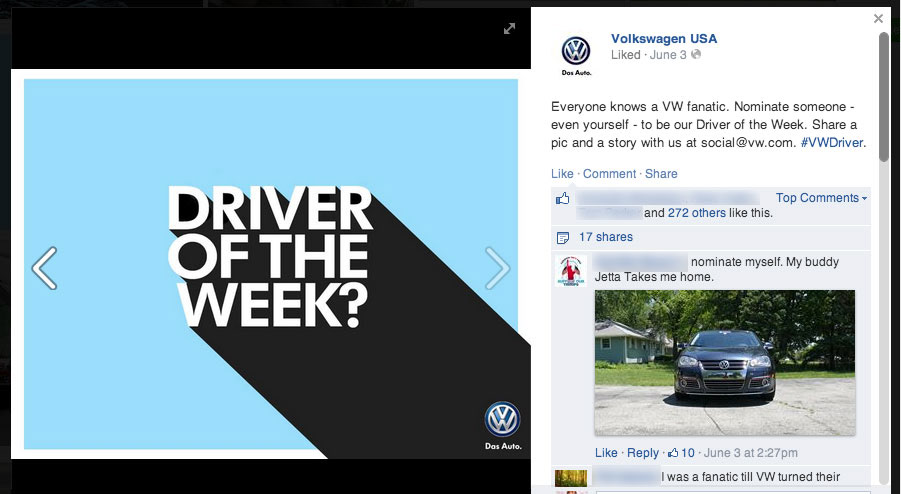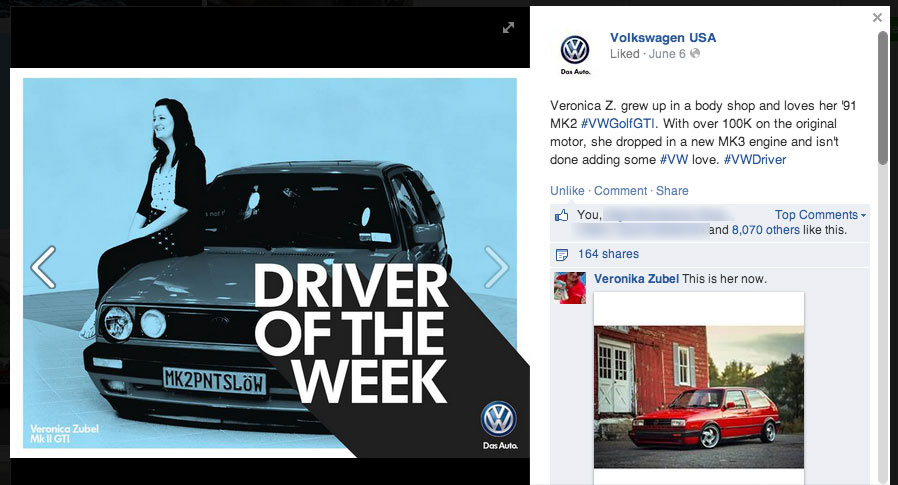 The highest engagement prior to these campaigns were pictures of restored and modified Volkswagens. We called it,
Car Porn.
 Not wanting to lose this aspect, we categorized it with a hashtag and asked for user generated content to currate and promote. 
Celebrating the things that make people happy, we ask users for compelling images to make others smile. Sometimes the best part of a road trip is the journey and not the destination.
Adding an element of Volkswagen heritage, we show people how VW is an iconic piece of many people's memories.